Once we get our first snowfall, everyone looks forward to another big ski season. Arapahoe Basin & Keystone (with its earliest opening in 20 years) are the places to go if you can't wait for winter. But if you want to avoid the "ribbons of death" on the mountains this early in the game, there still are plenty of bluebird days for hikes & bike rides.
Increased financial wealth & low mortgage rates have boosted demand for vacation homes nationally, with the median sales price in vacation home areas increasing 36% from 2013 – 2018, compared to an increase of 31% of all existing & new homes. According to the National Association of Realtors, Colorado's Eagle, Pitkin, Summit & Grand counties are in the top 25 most expensive vacation home areas. In the Vail Valley, unit sales & dollar volume are up 1 & 2% for the year, but homes priced between $2 – $5 million are up more than 30% compared to a year ago.
Buyers are selective & educated, looking for updated homes & premium locations. Older properties that don't have a current look will remain on the market longer than homes with a mountain contemporary vibe.

The Vail Board of Realtors' September report shows pending sales up 4.4% from last year, and the forecast is for a strong market going into 2020.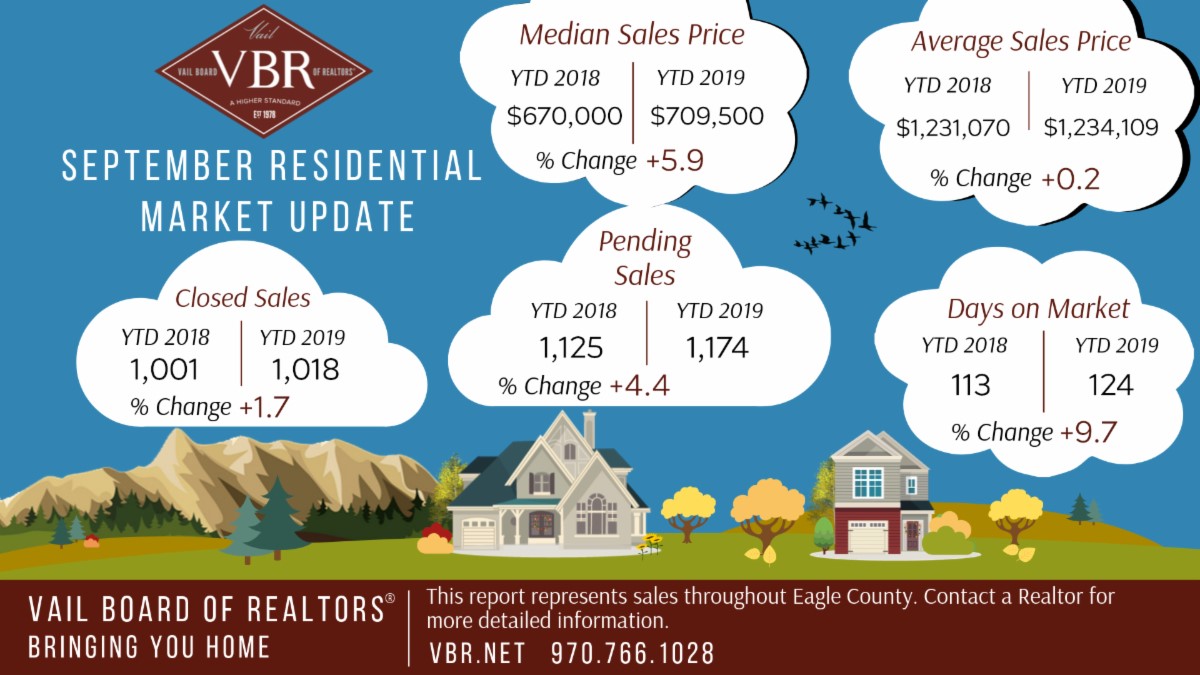 One home that has generated interest is skier Lindsey Vonn's residence in East Vail, priced at $6 million. An iconic face of Vail & Olympic gold medalist, she is moving to New Jersey. Not exactly a skiing mecca.
If you're looking to buy or sell a home or would like specific information, please contact me. It's a great time to move on a property with the low mortgage rates & a confident real estate market. And there's no prettier place than our piece of paradise in the Colorado Rocky Mountains.
All the best, Carolyn